Start your day with Brieff
A personalised email Brieff hand-delivered each and every day.
No apps to check. No websites to trawl. Less email to read.
Try it Now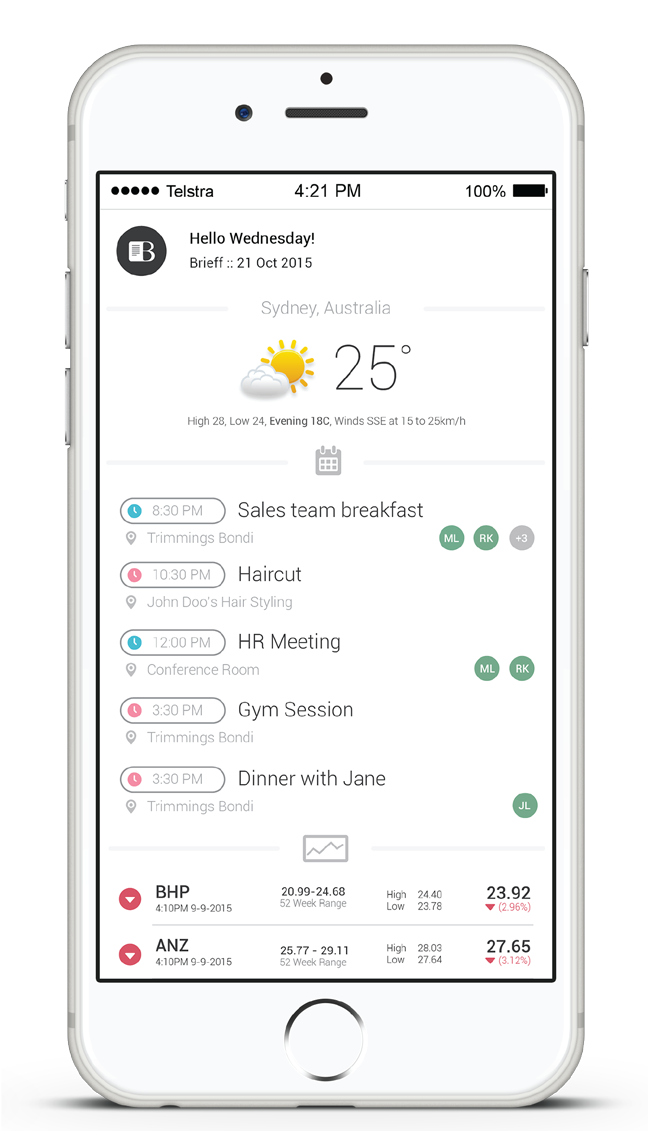 It's as easy as one, two... Brieff
It will take you a couple of minutes to tell us the information you need to start your day.
Our platform connects to all sources and gathers your information at your nominated time.
You wake up to a personalised Brieff that you can read in bed, on the toilet or over breakfast.
We can Brieff your favorite things…
We know that everyone starts their day with different information. We're always adding new Brieff sources but please let us know what how we can make your day better by adding your suggestion.
How do you start your day?
Malcolm
Running a country is a taxing job. Following my morning walk, I review my calendar, scan local and international news and check where my stocks closed overnight.
Annie
I can't start the day without my Instagram fix. Once I've checked my work schedule, I like to glance at design blogs for creative inspiration, and travel publications to plan our next holiday.
Mark
I travel a lot so I like to know the weather and exchange rates for multiple locations. I like to skim all the sports results and keep up-to-date with news on my beloved Broncos.
For Business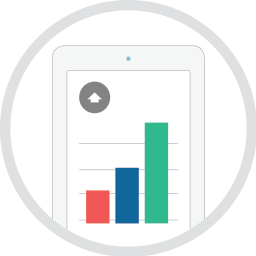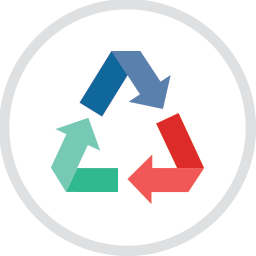 Businesses are using the Brieff platform to engage their audiences with their own digital content.

The results speak for themselves.
Find Out More